Ranking Updates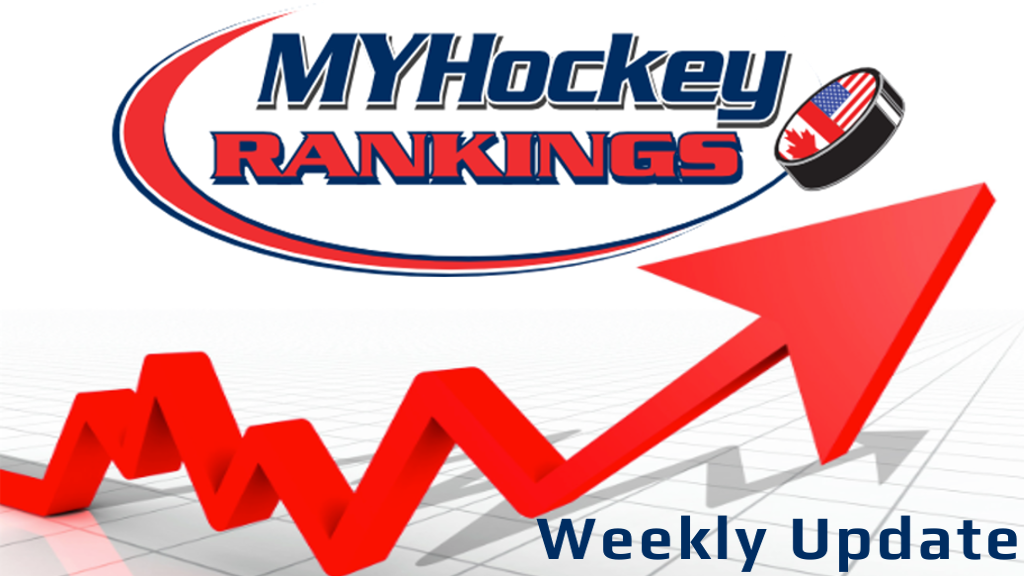 2017-18 Week #29 Rankings Released
MYHockey Week #29 Rankings have been released. We have all USA Hockey National Tournament results posted as well as most of the Ontario Girls Provincial tournament results. Congrats to all participants and especially those who went home with hardware.
We continue to encourage anyone to report missing game scores use the guest entry form.
We would like to take the chance to recognize our three team's of the week. This week it was very difficult to identify three teams, but we ultimately decided on teams who won National Championships in very convincing fashion. None of the three teams recognized this week won a semi-final or championship game by less than 3 goals. The Selects Acadmey 18U AAA team lost in their first game at Nationals, but came back from that early set back and kept getting better as the tournament progressed topping the Cape Cod Whalers 5-2 in the finals. The Shattuck St Marys Girls Prep team went undefeated and held at least a three goal lead in every game played. They beat Belle Tire 5-1 to take the crown. Team Copper Country 18U AA from the UP of Michigan went 6-0 enroute to the 3A Tier 2 National Title including a 5-1 victory over the Wonderland Wizards in the finals. Again, congrats to all three teams of the week and all National and Provincial Champions!
And one last note, our hearts and prayers go out to everyone personally impacted by the tragedy involving the Humboldt Broncos Junior A team in Saskatchewan.