Ranking Updates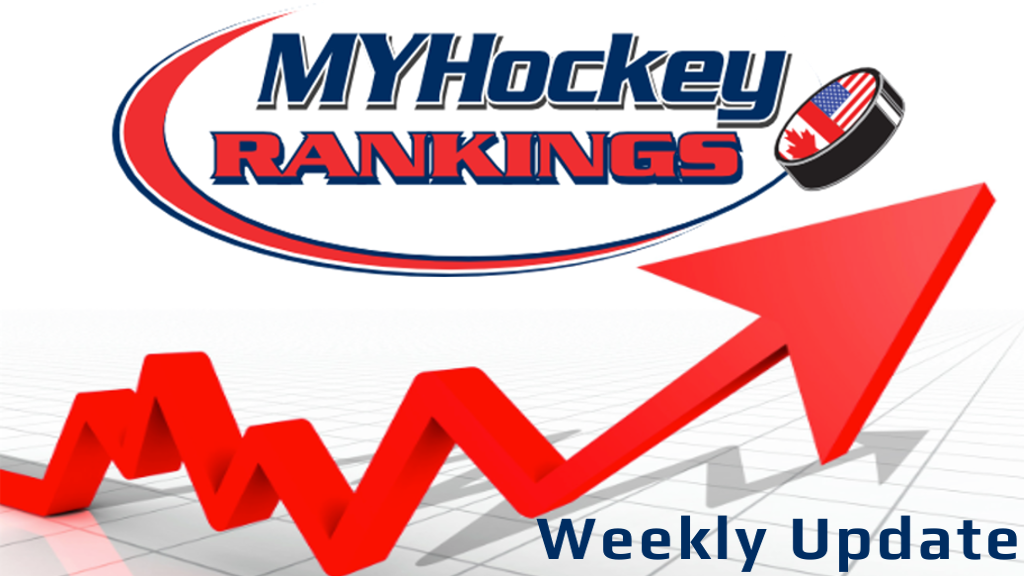 2017-18 Week #16 Rankings Released
MYHockey Week #16 Rankings have been released. Volunteers and members added over 12k game scores to MYHockey over the past week. That increases the number of teams who are now qualified for the rankings by 528 bringing the total number of ranked teams to 16,523.
We would like to recognize our three team's of the week. The New Jersey Colonials 05 AAA team went 6-1 this past weekend enroute to winning the Silver Stick International Finals in Port Huron. The St Albert Slash Midget AAA girls team amassed a 5-1 record, winning the Scarborough Sharks New Year's Classic Tournament. The Culver Academies Boys Prep team traveled to Aurora, ON going 3-0 on the weekend and solidifying their USA Midget 18U AAA ranking. Congrats to our team's of the week!
Good luck to all the teams traveling to tournaments this holiday weekend. We wish everyone a safe weekend of quality hockey!