Ranking Updates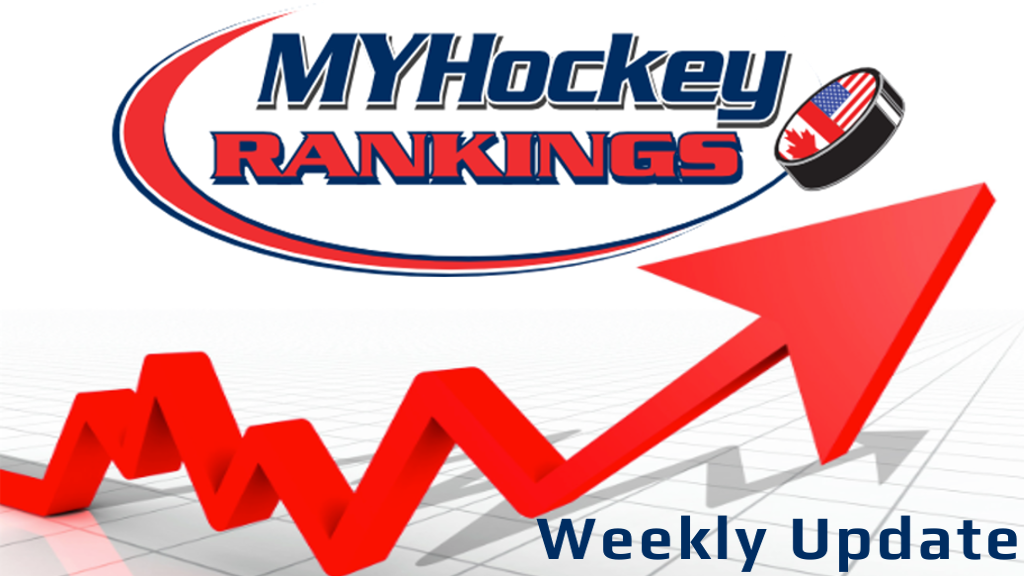 2017-18 Week #6 Rankings Released
MYHockey Week #6 Rankings are now available. This past week volunteers and members added over 11k game scores to MYHockey so that we now have over 9400 teams that qualify for the rankings, an increase of approximately 800 over last week.
We are happy to once again compute team movement (up or down arrows) this week. Once again, our apologies for the issues last week.
Some have noticed that we have yet to run any college rankings. A quick note, we will release our first college rankings next week, Nov 8th.
Congrats to our three team's of the week. The #1 ranked Shattuck St Marys Girls Prep team won the 2 Nations College Prep Event in Detroit this past weekend enroute to a 6-0-0 record against many fo the best teams in the North America. The #8 ranked Syracuse Valley Eagles 05 AA team won the Valley Pumpkin Power Play Tournament posting a 5-0-0 record for the week. The #3 ranked Long Island Gulls 07 AAA team went 4-0-0 on the weekend solidifying their position in the rankings.