Ranking Updates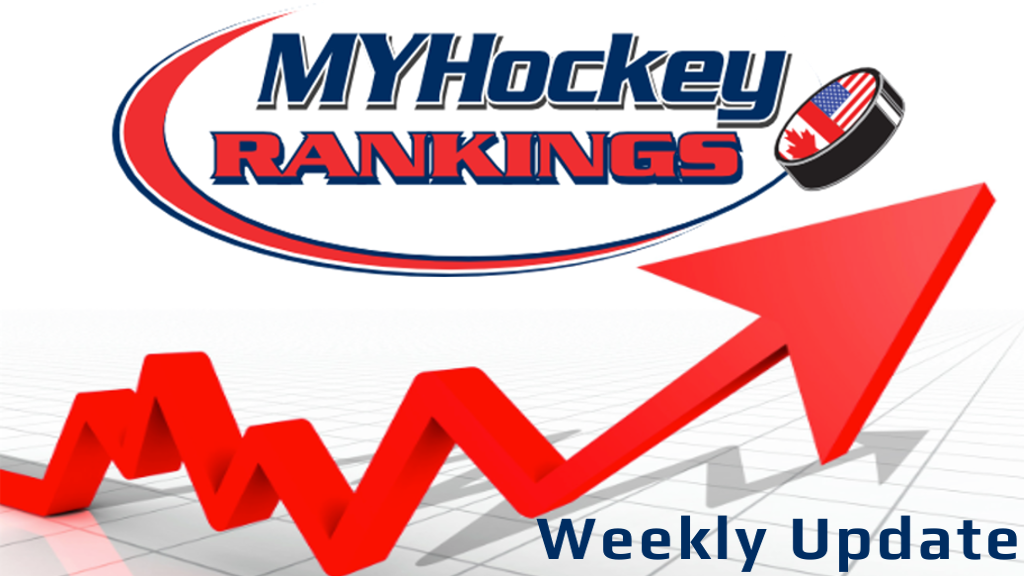 2017-18 Week #4 Rankings Released
This past week volunteers and members added over 9700 game scores to MYHockey resulting 7650 ranked teams, an increase of 1100 over last week.
In our major ranking categories, we have new #1 teams at USA 18U Tier 1 (Shattuck), USA 2003 Tier 1 (Compuware), USA 2006 Tier 2 (Compuware), Ontario 2006 AAA (Mississauga Senators), Ontario 2005 AA (Eastern Ontario Cobras), Canada Girls 14U Tier 1 (Burlington Barracudas). Congrats to those taking over the top spots!
Enjoy this week's update, and your upcoming games. Don't forget to listen to our semi-weekly podcasts!