Ranking Updates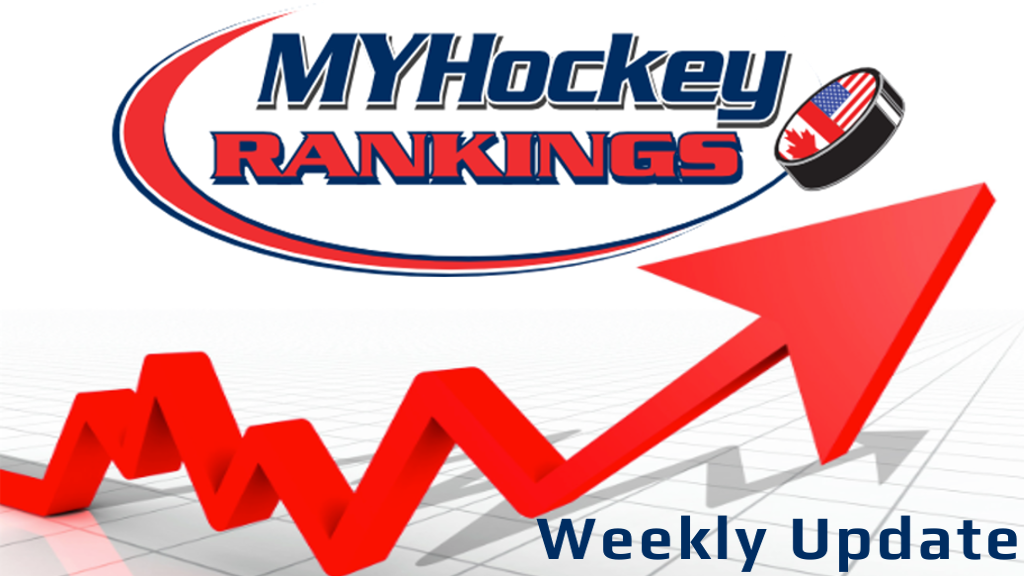 Week #29 Rankings Released
MYHockey Week #29 rankings are now available.
This week we added over 3600 new game scores and now have nearly 275k on the season. As of this week, 17,076 of our 19,600 teams in the system have reached the 10 game minimum and are now ranked in at least one of our 200 categories.
We continue to approved guest entered scores this week in an attempt to get as many teams up to date as possible. Please keep them coming! We will approve all guest entered scores each week thru May. Here's a link to the guest entry form to request any missing game scores.
USA Hockey crowned 19 National Champions this past weekend. Click here for a list of Champions. All games from the USA Hockey National Championships have been entered into MYHockey. As has been the case almost every year, about half of the National Champions are ranked #1, but a few late season surges enabled some lower ranked teams to come on strong at the end of the season and win a championship without earning the #1 overall rating/ranking in MYHockey. We love to see surprises. Just a quick note, we don't somehow change the formula or the rankings just because a team wins a National Championship. All teams continue to be rated based upon their calculated "average performance rating" as defined by all of their recorded 2016-17 season games.
We also have enter all the Boys Ontario Provincial Championship games into MYHockey. Results for Ontario Girls are a little inconsistent at this time, but we hope to get any missing games entered in the coming week.
Note that MYHockey does not follow spring/summer hockey so for 99% of the teams out there the season is officially over. MYHockey will, however, continue to follow some Canadian Midget both USA and Canadian Junior hockey over the next six weeks until all champions are crowned. This means you still have time to enter missing game scores and help MYHockey try to achieve it's goal of recording every game score for every team.