Ranking Updates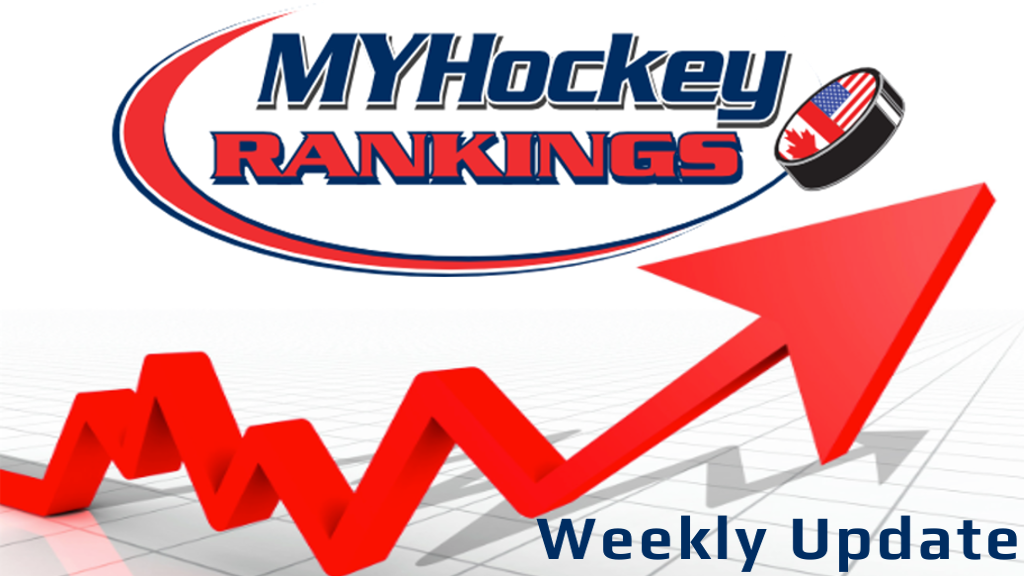 2016-17 Week #11 Rankings Released
MYHockey Week #11 rankings have been released.
It's been another busy week with over 11k new games added to MYHockey and quite a few corrections made to Thanksgiving weekend tournament games. We now have 12630 teams ranked, up 536 from last week.
High school hockey is now underway in all states where it's played. We could use some additional volunteers to cover the HS rankings so please don't hesitate to take a look out on our volunteer divisions page if you are not seeing your favorite teams game scores posted.
In Junior news, it is rumored that USA Hockey has rejected the USPHL's proposal to offer tuition free junior hockey (i.e. Tier 2). We have not yet seen anything official on this, but it will be interesting to see where this issue goes.
Enjoy another week of great hockey!