Sponsor News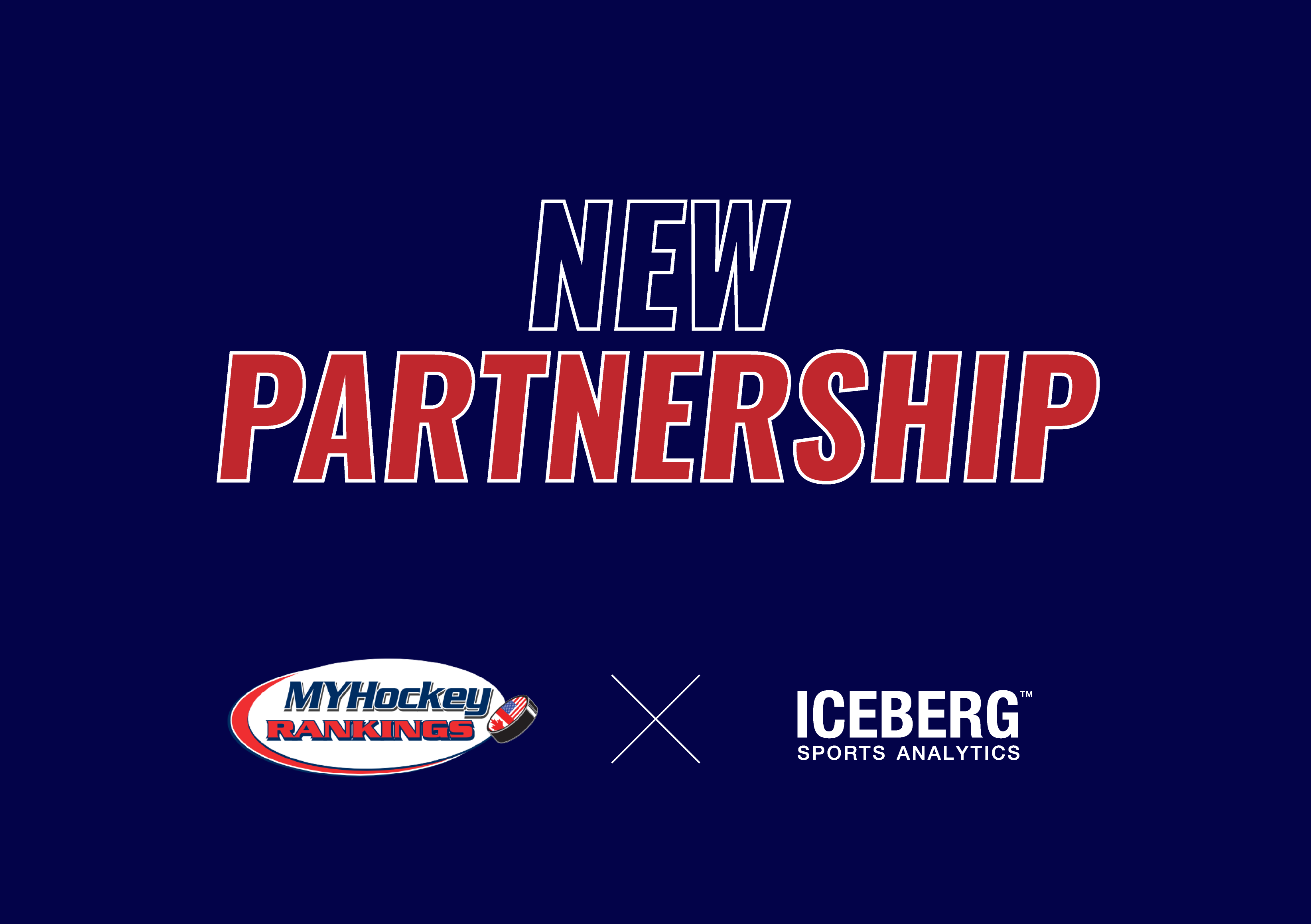 MYHockey Rankings, ICEBERG Sports Analytics Announce Partnership
The partnership agreement aims to further ICEBERG Sports Analytics commitment to youth hockey and player development by collaborating with MHR, the leader in North American youth hockey information.
The exciting times at ICEBERG Sports Analytics continued today with the announcement of a partnership with MYHockeyRankings.com (MHR). MHR has long been a staple in the youth hockey community and the agreement will see ICEBERG provide financial support and other resources to help the organization continue its focus as a tool to help youth hockey coaches, managers, players and fans learn more about the sport we all love. Long-term the two sides hope to work together to incorporate ICEBERG's advanced hockey analytics into MHR's objective ranking system.
ICEBERG is a global Sports Technology company headquartered in Toronto, Ontario. ICEBERG's software uses artificial intelligence and computer vision algorithms to automatically track both players and the puck, building extensive data sets that provide deep objective insights that allow coaches to analyze team play, gametrends, and individual player-performance.
ICEBERG's Director of Marketing Blair Brewer had this to say about the partnership, "MyHockeyRankings dedication to youth hockey has been well documented over the past 16 years and ICEBERG shares that same dedication. Our mission is to advance player development and provide coaching solutions in youth hockey through hockey analytics and advanced data. Our partnership with MyHockeyRankings is a big step in that direction and we couldn't be more excited about it."
ABOUT MHR
MHR's first website was published during the 2003-2004 season. Developed as a way to help youth hockey fans to share their love for the game, it started simply as a set of links to different hockey club's websites. Links were good but it soon became clear that fans wanted real information about each team – their record, league, who they played etc.This led to questions about which team was truly better and exactly how you might measure a team's strength or weakness. Within a year, we realized that the site must have some sort of team rating/ranking to be the tool that we envisioned. What started as a quest for locating opponents of the same skill level, MYHockeyRankings evolved as a tool to help youth hockey coaches, managers, players and fans learn more about the sport we all love.
ABOUT ICEBERG SPORTS ANALYTICS
ICEBERG Sports Analytics, an industry-leading ice hockey analytics software company, analyzed more than 6,000 games during the 2018-2019 season serving ice hockey organizations in 17 countries. Using artificial intelligence and computer vision algorithms, the ICEBERG platform uses digital video as an input to generate data and advanced analytics to objectively analyze team play, gametrends, and individual player-performance. ICEBERG's output data can be applied in impactful ways at all levels of play including youth, junior, collegiate, and professional level. Global technological leaders Microsoft, NEC, and NVIDIA recognize ICEBERG's leadership and support ICEBERG solutions. For more information visit: www.icebergsports.com and contact Blair Brewer at brewer@icebergsports.com. urate