Ranking Updates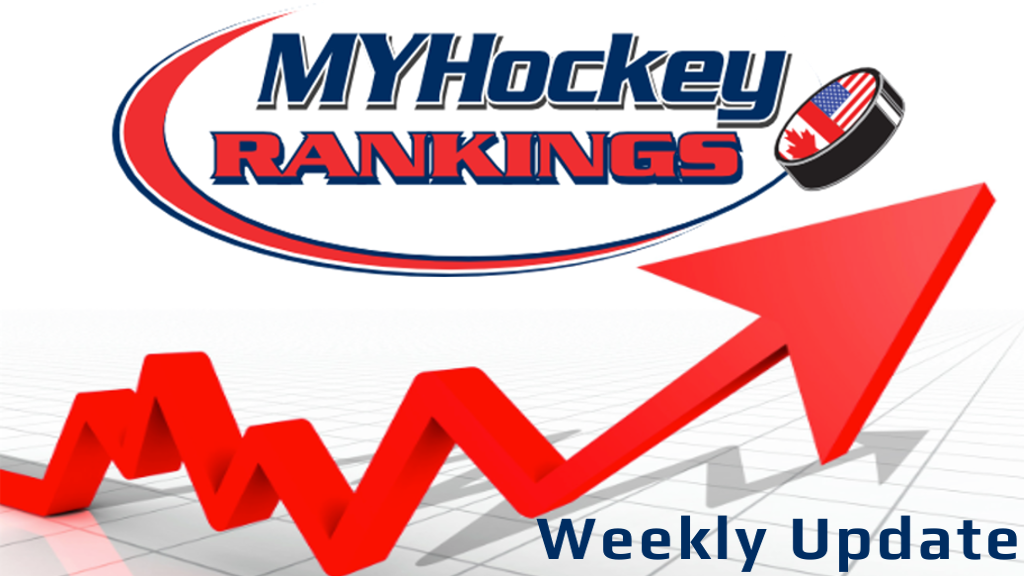 2018-19 Week #4 Rankings Released
This past week volunteers and members added over 11,000 game scores to MYHockey resulting in 8177 ranked teams, an increase of 1545 over last week.
In our major ranking categories, we have new #1 teams at USA 07 Tier 1 (Mid-Fairfield), USA Midget 16U Tier 2 and USA 04 Tier 2 (Highland Park), USA 2005 Tier 2 (Flint Jr Firebirds), USA 07 Tier 2 (Carolina Eagles), Ontario 2005 AA (Burlington Eagles), USA Girls 16U Tier 2 (Wisconsin Selects), Canada Girls 20U Tier 1 (Etobicoke), Canada Girls 17U Tier 1 (St Albert Slash) and Canada Girls 12U Tier 1 (Mississauga). Congrats to those taking over the top spots!
Enjoy this week's update! Good luck to all teams in your upcoming games.