Ranking Updates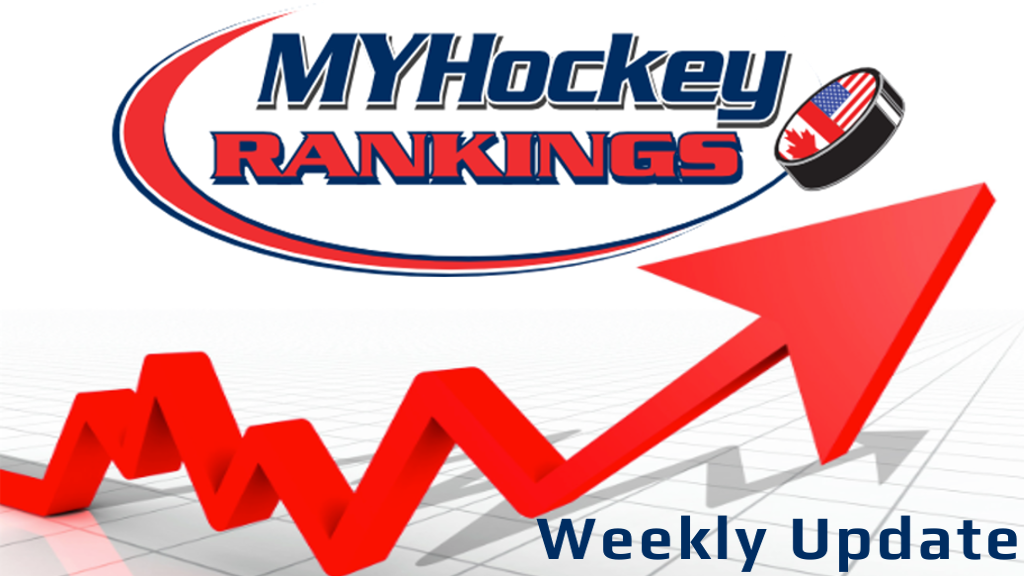 2017-18 Week #27 Rankings Released
MYHockey Week #27 Rankings have been released. Volunteers and members added 6,500 game scores to MYHockey over the past week. Another 228 new teams have now met the 10 game minimum requirement giving us 18,500 teams that are now ranked in one of our 235 rankings.
We continue to encourage anyone to report missing game scores use the guest entry form.
We would like to recognize our three team's of the week. The Santa Margarita Eagles HS team won the USA Hockey High School Division 1 National Championship on Monday with an amazing 3-2 come from behind OT victory over Regis Jesuit HS. The Sioux City Metros HS team won the USA Hockey High School Division 2 National Championship over Monarch HS avanging an 8-1 round robin loss to Monarch. The Langley Lightning Girls 14U team won the BC Hockey Provincial Championship this past weekend in Vancouver with a 2-1 victory over the North Shore Avalanche in the finals.