Ranking Updates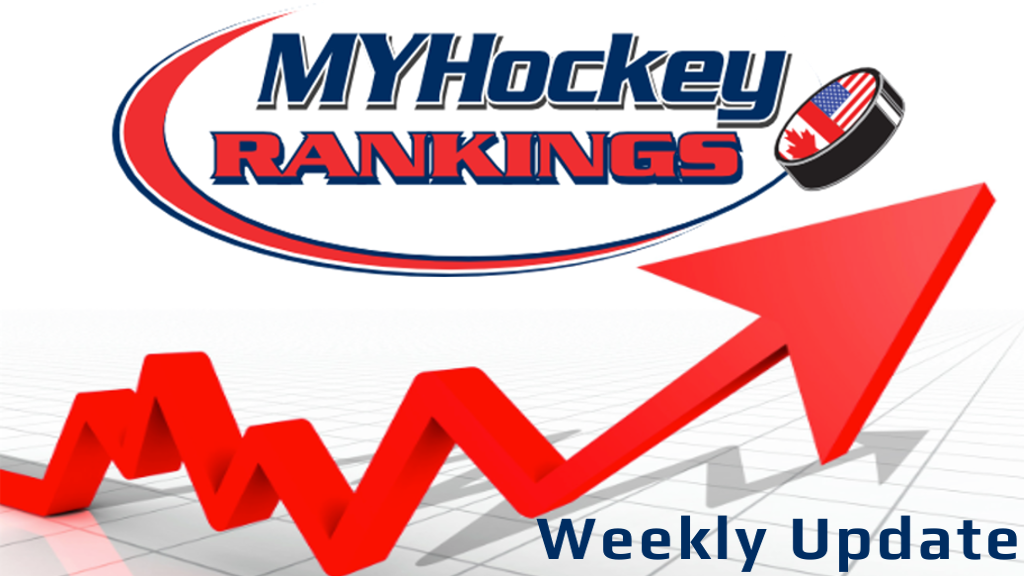 2017-18 Week #20 Rankings Released
MYHockey Week #20 Rankings have been released. Two very noteworthy items this week... First, we have increased the minimum number of games required to be ranked in MYHockey to 10. Until this week, any team with 5 qualifying games was ranked, but that number has been increased to 10 as we have done for the past few years on the first ranking in February. Second, we have held off running a Mens College weekly update. This impacts all mens college divisions, but was done at the request of the ACHA, a MYHockey partner. The ACHA will do it's playoff reveal show next week and wants to build a little suspense into the process. Next week we will resume normal mens college ranking updates.
Because of the move to a 10 game minimum requirement, we lost 1000 ranked teams this week and currently stand at 16,590 teams are now ranked in one of our 235 rankings. We added another 12k game scores and now stand at 227k on the season.
We would like to recognize our three team's of the week. The #4 ranked LA Jr Kings 03 AAA team went 5-0 the past weekend in league play wrapping up the CAHA regular season title. The NAHA Girls 19U team went 4-0 in their JWHL league showcase weekend in Marlborough, MA this past weekend. The #2 ranked Palmyra Black Knights Bantam AA team handily won the EJEPL league tournament this past weekend posting a 5-0 record. Congrats to our team's of the week!