Ranking Updates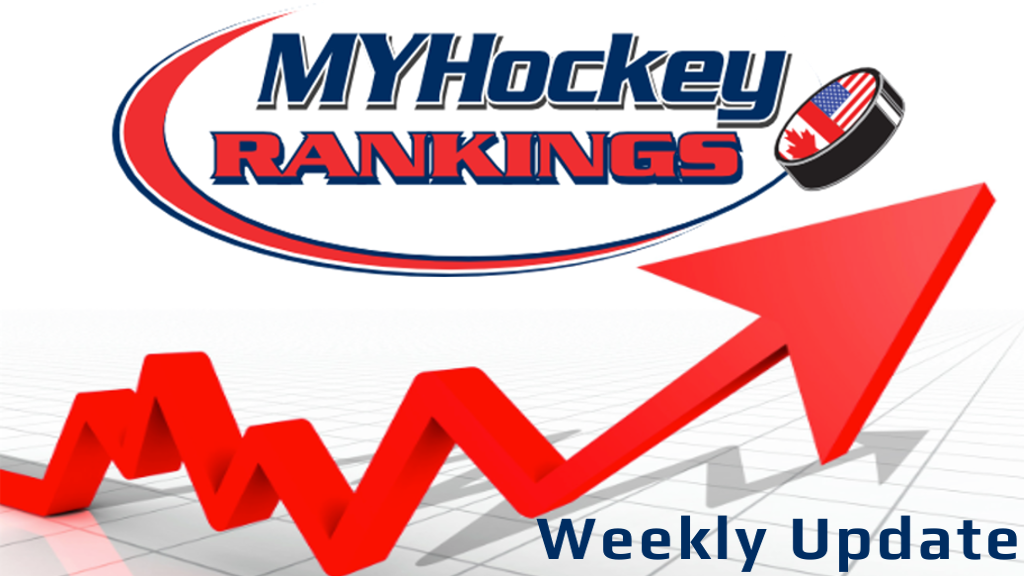 Week #31 Rankings Released
MYHockey Week #31 rankings have been published.
This week we added almost 1500 new game scores and now have over 279k on the season. Currently, 17,323 of our 19,600 teams in the system have reached the 10 game minimum and are now ranked in at least one of our 200 categories.
This week the Canadian Midget Championships are going on. The Telus Cup (Mens) is taking place in Prince George, BC. The Esso Cup (Womens) action takes place in Morden, MB. The action for both will conclude with the crowning of Champions this weekend. As a result we will stop accepting new games and changes except for a few remaining Junior teams competing for National Titles.
The biggest set of updates this week were filling out all the Midget AAA leagues/teams from across Canada. Some of the Maritime and western leagues were not as complete as they could be and not all the playdown action was recorded. We updated as much information as we have access to and virtually every Canadian Midget AAA team is now ranked. Click to see Mens and Womens rankings.