Ranking Updates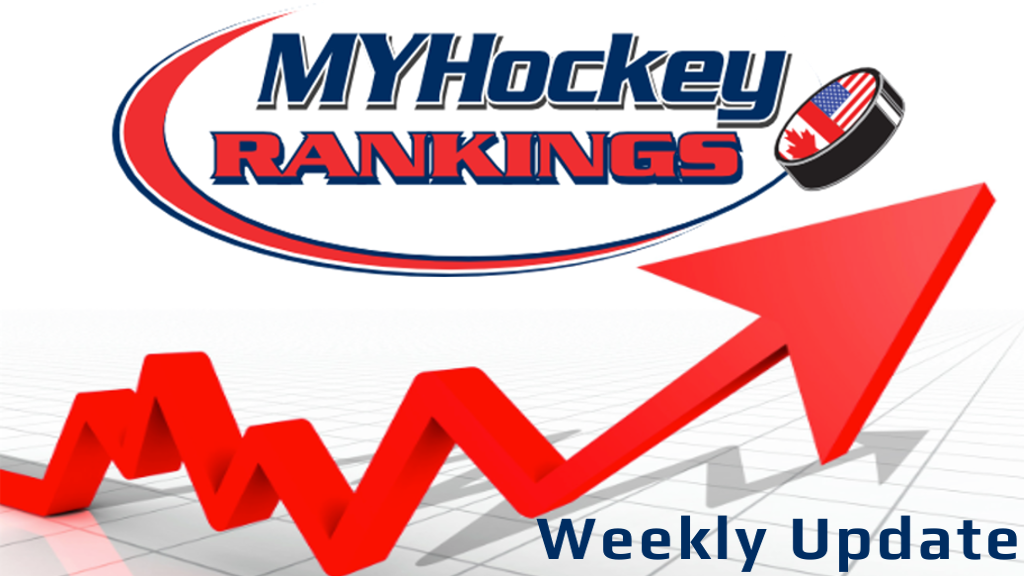 Week #30 Rankings Released
MYHockey Week #30 rankings have been published.
This week we added over 3200 new game scores and now have over 278k on the season. As of this week, 17,255 of our 19,600 teams in the system have reached the 10 game minimum and are now ranked in at least one of our 200 categories.
We continue to approved guest entered scores this week in an attempt to get as many teams up to date as possible. Please keep them coming! We will approve all guest entered scores each week thru May. Here's a link to the guest entry form to request any missing game scores.
We finished entering all the Ontario Womens Provincial Championship games into MYHockey. In the process we updated scores for a "C" level girls teams at all levels with rankings in MYHockey for the first time all season.
As we wait for the completion of a number of Junior Leagues/Championship and the Canadian Mens and Womens Midget Championships we will continue to update MYHockey with missing scores. Again, any help is appreciated.