Hockey Nerd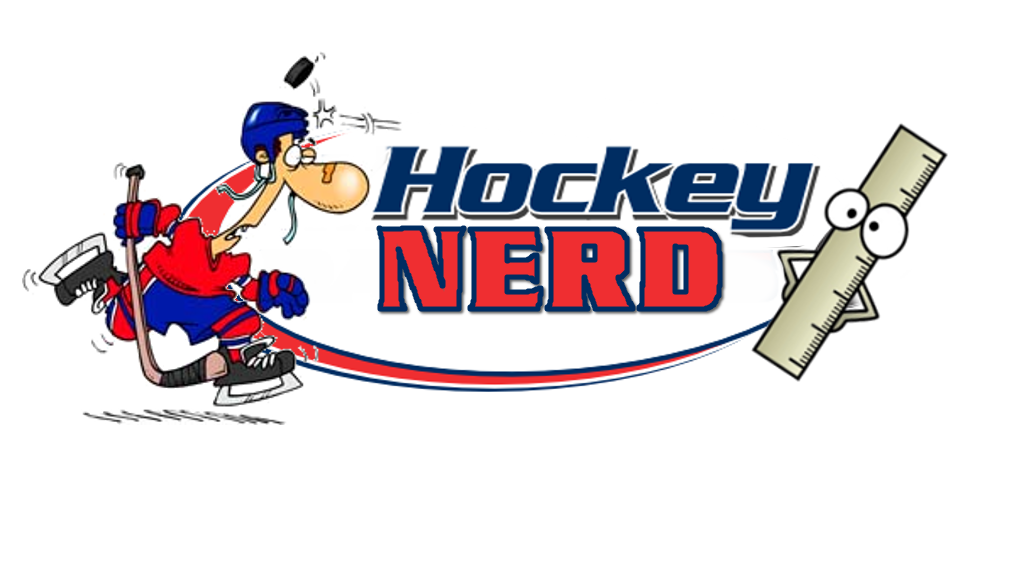 Hockey Nerd: Initial Strength of Schedule
Every year I get a few dozen questions about how I calculate the strength of schedule (SCHED) of a team. My response is always that the SCHED is the average rating of a team's opponents. If you refer to the Rating Math tab on a team's information page, you can see that it, in fact, calculates out to be exactly that number (minus rounding errors). But there are always a few individuals who reply with, "but what does it start out as". The short answer, every team has a starting strength of schedule (SCHED) of 0.00 each week just before the rankings update occurs.
But if you are statistically curious, you are probably more interested in the long response to that question...
Each week, when I prepare to run a new update, the first thing I do is archive the previous week's data (for premium members) and then delete everything. I have no history what any team was rated or ranked from one week to the next. None! Strength of Schedule (SCHED) is computed from scratch not just at the beginning of each season, but each week. All teams start each week's rating update with a SCHED of 0.00. After the algorithm runs, the average rating, AGD and SCHED for all teams in an age category are pretty much all still 0.00, but individual teams have ratings ranging from +15 down to -15. When I started this website 14 years ago, I published those numbers. I realized people didn't like the negative numbers and I added 10 to the SCHED and rating of every team. When I was only tracking AAA and AA teams, 10 pts was enough to make everyone positive. Then I started adding lower level travel teams and more and more teams were negative again. At the beginning of the 2012-13 season, I introduced a new adjustment that makes the top team in the age category (i.e. squirts, peewees, bantams, midgets, juniors, college) have a rating of 99.99 and every team would follow behind them, essentially adding about 80-85 points to everyone's rating and SCHED. Realize that it is only one team that has the 99.99 rating at each age category. Typically that is a major birth year AAA (Tier 1) team from the USA or Ontario although we do see an occasional Alberta or BC team take that honor. Minor birth year ratings at the youth level tend to top out around 96-97 points, 3-4 behind the best major birth year team. Tier 2 teams are rated lower, but are rated as part of the same group.
At this point, some of you are still thinking, but how can you compute the rating and/or SCHED from scratch each week? The answer is
recursive mathematics
. It works, after about 500 iterations. The results speak for themselves.