Ranking Updates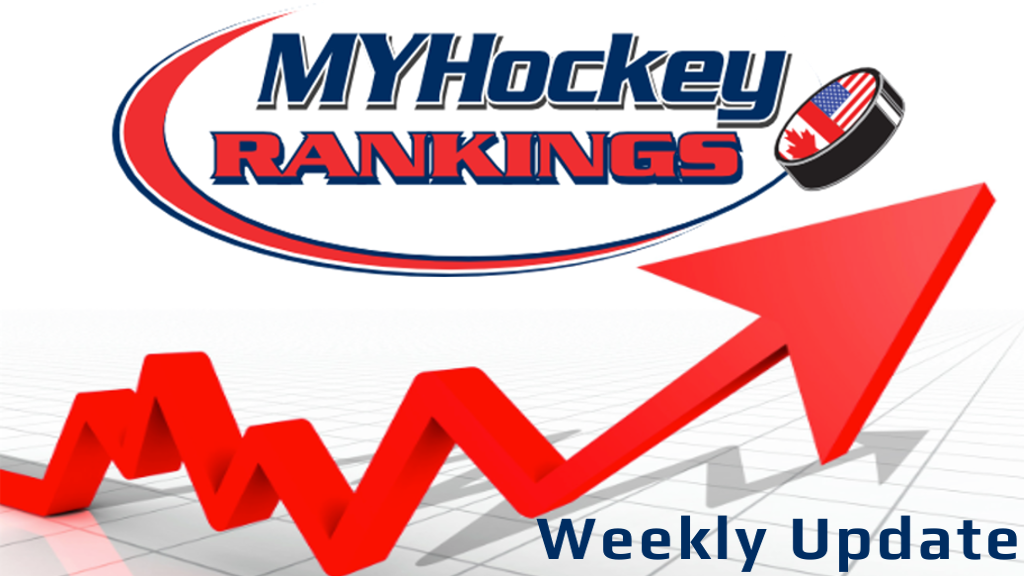 2016-17 Week #1 Rankings Released
The first week of rankings for the 2016-17 season have been released for the following listings:
All USA Boys Tier 1 Divisions
All USA Boys Tier 2 Divisions
All Ontario Boys AAA Divisions
All Ontario Boys AA Divisions
All Ontario Boys A Divisions
USA Girls Tier 1 Divisions
USA Girls Tier 2 Divisions
Canada Girls Tier 1 (Top Level) Divisions
Canada Girls Tier 2 Divisions
The remainder of the division remain work in progress, often because too few team have played the minimum required five (5) games. You should notice that the divisions that have been released will have their titles highlighted with bold text and a little larger font. This should help you spot released rankings, not just today, but each week going forward.
Thanks to all the committed volunteers and many of you, we have released the first of over 30 weekly rankings starting today, September 28, 2016. Every Wednesday morning from now until late April, MYHockey will release its updated weekly statistics. Each week you will see more and more of the ranking categories go live, although all teams in those divisions are having ratings computed if they have played games. If it seems to be taking longer than it should for your favorite division to go live, you might consider volunteering to update scores by going to the Report Scores page.
Please note that early season rankings are missing many teams that have not yet reached the five game minimum required to be ranked. Additionally, with so few games played, the mathematics can be skewed significantly by one or two really good or really bad games. All but a very select few teams will drop in the rankings as each week over the next month we double the number of teams that qualify for the five game minimum. Do not be distracted by this fall, keep an eye on your team rating and its relative position compared to other teams in your league or area.
While almost 600 volunteers have registered and are entering game scores, we need more to enter game scores, especially at the USA Tier 2 level. Over the next month you will see the number of teams that qualify for the rankings jump by large numbers as almost every team starts playing consistently. Enjoy this week's rankings, but note that this fall they will change significantly each Wednesday when a new week's worth of games (and teams) are incorporated into the rankings calculation.